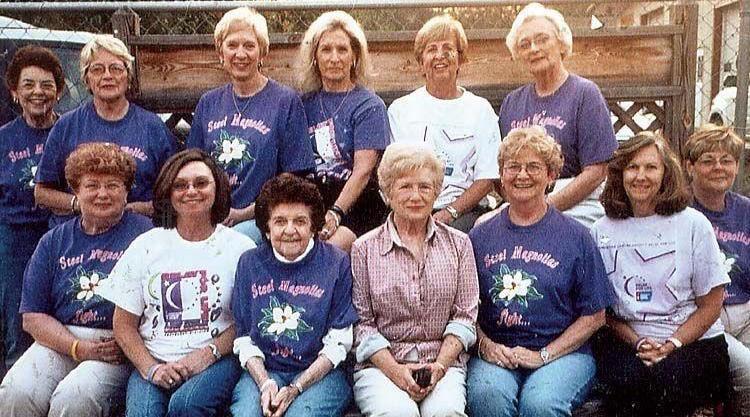 Longtime Wilkes Relay for Life volunteer Annette Battle's dream is that the money she helps raise for the American Cancer Society will result in treatments that don't adversely impact healthy body parts.
This money funds research such as efforts to develop drugs that only kill cancerous cells or cause the body's immune system to attack those specific cells.
Battle knows too well from personal experience the difficult side effects of cancer treatment, as well as the importance of early detection of cancer.
Battle, two of her sisters and a daughter-in-law are breast cancer survivors. She lost a sister to breast cancer in August and her husband to brain cancer in 2013.
Battle has a son, now 47, who survived childhood leukemia while in middle school.
Battle described her son's difficult two-year treatment regimen for leukemia, which included virtual isolation due to being immunocompromised from chemotherapy. "We were told that he had a 50-50 chance of survival," she said.
The first year, he spent a week receiving chemo at Wake Forest Baptist Medical Center in Winston-Salem every 28 days and had six weeks of radiation treatment. "The second year, about half of his (chemotherapy) treatments were at home, but he still couldn't see anyone."
Battle said her son recovered and now is married with two children. He runs marathons as part of his efforts to stay strong and healthy as his doctors advised.
"Now, the treatment isn't as severe for the type of leukemia he had and the prognosis is much better," said Battle, illustrating ongoing advances in cancer treatment.
"As soon as he finished his treatment, I found out that I had breast cancer," she said. This was followed by eight months of treatment.
Battle was the first of four sisters diagnosed with breast cancer and none were found to have the gene that most often indicates the likelihood of breast cancer.
She said forgetfulness was the first indication that her husband had brain cancer, although this wasn't realized until later.
"He would leave the refrigerator door open or leave the tailgate of his pickup down, which wasn't at all like him. He started getting confused with his driving," said Battle.
After about a month of this gradually worsening, it was determined in a medical examination that he had brain cancer. "It was inoperable because the tumor was deep in the middle of his brain…. Chemotherapy wouldn't do any good either."
Battle said her husband died about 13 months later, which was the life expectancy given when he was diagnosed. He was 71. "Brain cancer was the last thought we had. His dad lived to be 103 and his mother was 100 when she died."
Battle said her message to others is to be aware of your body's condition.
"If something is going on, find out what it is and what is causing it. Knowledge is power. The earlier you start treatment (if it's cancer), the less severe the treatment will be and the better your chances of survival."
In particular, she emphasized the importance of annual mammograms and frequent self-examination for women.
Battle has been a volunteer with Wilkes Relay for Life for about 25 years. She and Ann Rita Necessary have co-chaired the Necessary-Battle/Steel Magnolias Relay for Life fundraising team since the team was formed.
"We have a bunch of hardworking and determined girls on the team," said Battle. They man the gift shop at MerleFest and a booth at Carolina in the Fall, both in Wilkesboro, each year. They also hold the annual Shred Day, an opportunity for the public to have papers with personal identification information shredded.
Fundraising efforts of local Relay for Life Teams culminate with the annual Wilkes Relay for Life Celebration from 6-9 p.m. Friday at the North Wilkesboro Rotary Club's Worth Tomlinson Park, adjacent to West Park in North Wilkesboro.