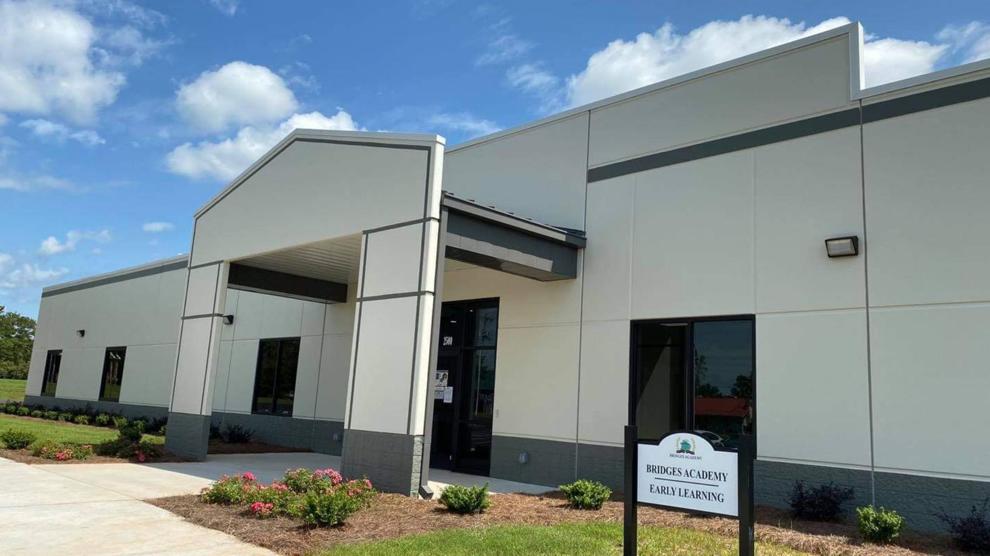 Bridges Academy in State Road is closing amid "financial irregularities that threaten the financial well-being of the school," stated a press release issued by the charter school Friday.
Meanwhile, State Bureau of Investigation spokesman Angie Grube said Friday that the agency is investigating allegations that Bridges fraudulently obtained excess funding from the state.
Grube said the investigation began in March and that no additional information from the SBI is available at this time.
The Bridges press release said the school's closure is effective June 30. Bridges, on Pleasant Ridge Road, is the only charter school in Wilkes County.
The press release from Bridges said the school's board of directors voted Friday to relinquish the school's charter and begin the closure process "after painstaking reflection and deliberation."
The press release also said, "In April, the board engaged an outside consulting team on an interim basis to assist the board in enhancing and rebuilding our leadership team.
"This decision was made after leadership and administrative changes within Bridges Academy.
"During the consultant's initial review process, irregularities within the school's operations were discovered. Soon after this discovery, the state auditor separately initiated an investigative audit of the school.
"The board has been fully cooperating with the state audit, while also conducting its own investigation into finances, administration, and provision of services.
"Bridges Academy's consultant team is presently providing leadership support, coordination of the school's internal investigation and assistance with the state audit.
"As both the state audit and the school's investigation have continued, it has become apparent that there were financial irregularities that threaten the financial well-being of the school, and impact Bridges Academy's ability to operate within the boundaries of its charter.
"These irregularities were concealed from the board of directors and have resulted in insurmountable financial challenges.
"After painstaking reflection and deliberation, on June 4, 2021, Bridges Academy's board of directors voted to relinquish its charter and move forward with closure of the school effective June 30, 2021.
"This decision impacts a community of people whose needs have been met by Bridges Academy since 1996.
"We did not make this decision lightly, and we recognize the uncertainty this creates for our families.
"We will continue to share information with our community as the investigations move forward, and we will do whatever we can to assist families in next steps. Bridges Academy has been honored to serve our school community.
"The board of directors will continue its cooperation with the state audit, the Office of Charter Schools, as well as the Charter School Advisory Board and the State Board of Education as we wind down operations."
The press release was sent by Lisa Gordon Stella, a Raleigh-based attorney representing Bridges Academy who has extensive experience working with charter schools.
According to the Bridges website, a new principal was hired there in 2020-21 "to help guide our teachers and improve the school as a whole." The website said the new principal instituted many new programs, including N.C. Check-In's to monitor student progress, growth and information retention.
Bridges is shown with 172 students in kindergarten through eighth grade in the 2019-20 N.C. School Report Cards. Bridges was assigned a "D" letter in 2019-20 and 2018-19. In the four years before that, it had three "Cs" and one "D."
Bridges met expected academic growth in 2019-20 and 2018-19. It met expected growth in two of the four prior years and didn't meet it in the other two years.
Eighty% of a school's letter grade is based on the percentage of its students earning an end of grade (EOG) or end of course (EOC) test score considered grade-level proficient and the other 20% on growth, measured by a statistical model that compares each student's predicted test score, based on past performance against actual results.
Whether a school exceeds, meets or doesn't meet expected academic growth is based on EOG reading and math test scores in grades 3-8 and English and math EOC test scores in high schools.
The U.S. Department of Education waived statewide accountability ratings, spring assessments, and certain reporting requirements for the 2019-20 school year due to COVID-19.
Bridges Educational Foundation Inc. was established in October 1996 as a non-profit corporation. Mary Ann Finger is listed as the incorporating agent, with a mailing address and office in Jonesville.
Charter schools are publicly-funded, privately-managed and semi-autonomous schools of choice. They do not charge tuition. They are exempt from certain requirements but must hold to the same academic accountability measures as traditional schools. They receive public funding similarly to traditional schools.